Professional Development Workshops In Storytelling (See Below)
Story Workshops Integrating California Standards in Performing Arts (VAPA)
Utilize The Library Fairy's Podcast as a Teaching Tool
The Benefits of Storytelling: Literally!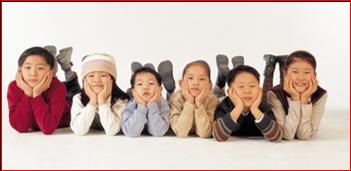 Live and Online:
Professional Development Trainings in Oral Storytelling!
Secrets of a Storyteller:
Use Oral Storytelling to Promote Literacy, Language and Life-skills
Full-Day, Half-Day or 2 Hour Workshops Available: Fun, Interactive and Informative!

Workshop Outline
(More detailed agenda upon request. Testimonials at bottom of page.)
Learning Outcomes and Takeaways:
1. Seven dynamic oral storytelling tools to boost language, STEM and cognitive skills in children.
2. How to use everyday stories to ignite literacy, school subjects and the love of reading.
3. Tricks of the trade: How to use folktales and stories to dynamically engage and develop cultural identity and language in youth. English Language Learners and special needs children discussed (tales with Spanish on request).
General Agenda and Activities- Presentation and Small Group Formats:
Secrets of the Storytelling Trade to Engage and Connect with Children:

Entertaining, interactive and performance portion of the program. 'The Seven Storytelling Secrets' drawn from a decade of live performances.
<![if !supportLists]>2. <![endif]>What's in A Story?  Using storytelling as literacy catalyst, and optimal times for story.
<![if !supportLists]>3. <![endif]>Use of Culturally Specific Folktales for English Language Learners: Innovative ideas and resources to integrate the diverse cultures and languages of children in storytelling to skyrocket language and cognitive skills: one of the main keys to literacy.
<![if !supportLists]>4. <![endif]>Integrating the Special Needs of Children: Capitalizing on the strength modality of children with special needs in storytelling. 
<![if !supportLists]>5. <![endif]>Using Story to Create Teachable Moments: How to use everyday stories to help children express their feelings and fears; role playing and fun use of props.
<![if !supportLists]>6. <![endif]>Stories and STEM: How to transform STEM subjects into an adventure in learning!
<![if !supportLists]>7. <![endif]>Everyone is a Storyteller: Using participants' innate personality to become an authentic and/or dynamic storyteller. Hands-on and feedback portion of program (copies of folktales provided).
________________________________________________

<![if !vml]>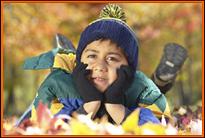 <![endif]>
Stories are a nifty tool belt.
Need a colorful example for an upcoming lesson?
Want to engage the attention of children before plunging into an important subject?
Need a way to help your students build contextual understanding in STEM subjects?
TELL A STORY!


Workshop comments from teachers (anonymous) in post-evaluation forms:
"She had all of our attention. Super!"
"Best training ever!"
"Very entertaining staff development day."
"You are excellent!!"
"Good speaker who provided great information to be a good storyteller."
"She was great and very enjoyable."

*************
Book List and Stories to Tell
The Magical Tree and Musical Wind
By  The Library Fairy
Includes a Story Theater rendition for children to enact and lesson plans!
***
Twenty Tellable Tales
Margaret Read MacDonald
Great for the beginning storyteller!
***
The Golden Thread: Storytelling in Teaching and Learning
By Susan Danoff
Superb resource for the power of storytelling in the classroom.
***