We Love Librarians!
<![if !vml]>

<![endif]>
 Read or click below for more information about:
@ Your Library Summer Reading Programs (Read Below)
The Library Fairy's Children's Book
Let The Library Fairy's Story Podcast Do the Work For You!
Article: Libraries Increasing Literacy in Their Community
Research: How Storytelling Increases Literacy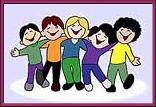 @ Your Library Summer Reading and Storytelling Programs
Unique shows by a storyteller tailored around reading programs and seasonal themes!
Show is approximately 45 minutes and geared for kids K-5th, or adjusted for family audiences
Shows can be designed for both large (auditorium) and smaller sized audiences
Ideal performance space needed is about 20 feet by 20 feet, but can be adjusted
Background music is played on a CD, a nearby outlet is appreciated
Microphones are suggested if audience sizes are around 25 or more
We give discounts to shows booked on the same day and on/near the same location
 We come early to set up
We can include English stories with some Spanish
Rates: please e-mail us with a list of our current rates, as mileage may be a factor
Availability: our schedule changes every day, please e-mail us with a date and time request
Description of show:

Folktales are performed using an array of props, humor and song. Then it's time for Story Theater. About 4- 6 child volunteers come up and perform a story or two with fun props. The rest of the audience fully participates in joining in the call and response parts of the tales. At the end they learn the Story Soup Song... singing the importance of everyone's story.

Children are encouraged to become the hero of their own story by reading, and learning to be who they want to be. They are also encouraged after the show to learn stories from their family and ancestors, breathing life into the lost oral traditions of culture. This creates a rich and personal connection to stories and their lives.
Stories are gathered from rich, diverse cultures and corners of the world to share various folktales and traditions:

Mexico, Asia, Africa, Ireland, Latin America, India, Native American cultures and more.

The Magical Tree and Musical Wind : Original children's book by Miss Fairy.

____________________________

Story workshops that guide children and young adults may also be organized to create and perform lively folklore from their heritage-- including Latino, African, Asian and Native-American.   California Standards in the Performing Arts (VAPA) can be included.

_______________________________________

<![if !supportMisalignedColumns]>
<![endif]>