<![if !vml]>

<![endif]> <![if !vml]>

<![endif]> <![if !vml]>

<![endif]> <![if !vml]>
<![endif]> <![if !vml]>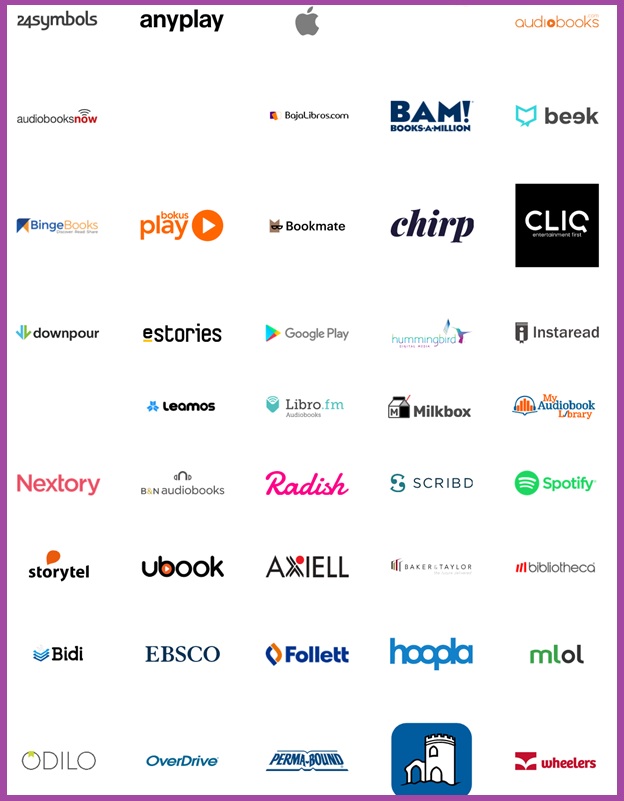 <![endif]>
The Library Fairy Funcast!
Join parents, teachers and kids around the world who love The Library Fairy's dynamic, interactive children's stories in fun-packed podcasts! Accompanied by an array of instruments, sound effects, music and song, stories come alive. In Series 1 - 3, words of the day are introduced by silly Toofus the Troll, and tales from Cuba and Panama include some Spanish. Beatrix Potter volumes feature stories only. Hear excerpts of Folktale Podcast and Beatrix Potter Podcast. Scroll down to read parent and teacher testimonials, podcasts have been #1 in downloads!
Click on your favorite Funcast series below to order your exclusive entry into the Witstywump world of The Library Fairy! Each series is $18.00 and includes 5-6 podcasts (in MP3 format, about 10-12 minutes each) for over an hour of fun in each set. You can also purchase all three series or volumes ON SALE NOW for $45.00 each. Programs are great for kids 4 – 11+ depending on reading level.
               <![if !vml]>

<![endif]>  Order now and receive free Lesson Plans for Series 1-3 (limited time offer). <![if !vml]>

<![endif]>
_____________________________________________________
 Beatrix Potter's Tales: Simply Stories!
In review after review, parents confess their young ones love listening to The Library Fairy podcasts while riding in the car, or before bedtime. Sample of reviews:


"My seven-year-old daughter absolutely loves The Library Fairy. She listens to stories every night as she drifts off to sleep. Great stories told well." -  mac125

"My 5 and 3 year-olds loved these stories - made our car ride great. " - Mom24

"My family loves the podcast. I'm the father of three lovely girls and they love to listen at bedtime." –davidjustin
The podcasts may be used as pure entertainment or as a wonderful teaching, literacy and language tool. Children use their vital cognitive skills to imagine the characters and story during the program, a key to reading achievement. Shows are great for kids ages 4 – 11+ depending on reading level.
<![if !vml]>

<![endif]>
<![if !vml]>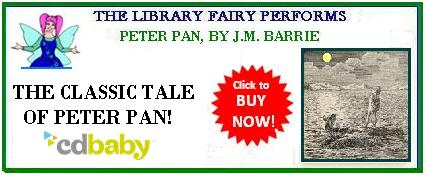 <![endif]>
Click here to download The Library Fairy's audio CD where she narrates the entire tale of Peter Pan by J.M. Barrie! Told with finely crafted story, music, sounds and enchantment…
Join The Library Fairy on Facebook!
Copyright 2016 by Showstoppers. All rights reserved. No images on this page, may be reproduced or transmitted by any means, including photocopy, recording or any informational storage or retrieval system, without permission in writing from the copyright owner.
###
____________________________________