The Library Fairy Funcast! is a division of Super Showstoppers.
Please click on the button below to fly to our secure PayPal page to obtain SERIES #2 with 6 podcasts + 6 Lesson Plans = $18.00
(Rest assured: The link to download the podcasts in MP3 format will be sent to your email WITHIN 24 HOURS of receipt of purchase :-)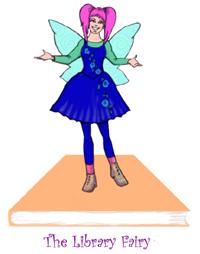 We appreciate your business, thank you!
Click here to go back to The Library Fairy's ® website!